Join the Shine adventure!
Shine: What we're about
With Shine, business leaders and freelancers can focus on what really matters: their success. ✨
We're building a business account that offers online services and a true administrative co-pilot. We simplify banking and administration for businesses and self-employed people by balancing online service with human guidance. In addition to expert support available seven days a week, entrepreneurs also have access to an application and innovative features that include:
- a 100 % online business account that allows them to manage their business in a simple and intuitive way;
- an administrative assistant to support them throughout the entire process of starting and managing their company;
- unprecedented insurance policies, to protect self-employed people, their equipment, and their businesses.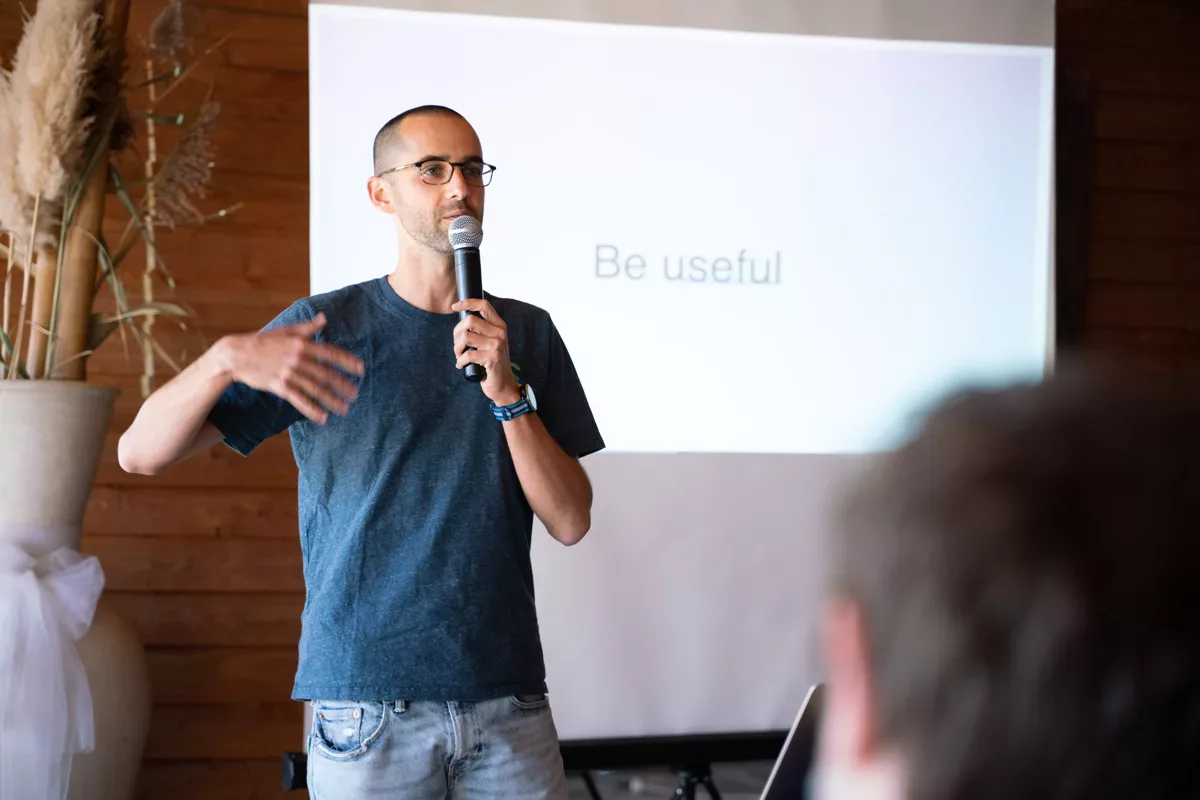 Additionally, as a company, we aspire to make a positive impact on the environment and society. In our team as well as within our community, we value diversity and inclusion. Our company has earned the B-Corp label, which recognizes socially and environmentally responsible companies.
Finally, we are part of the 1% for the planet movement: we donate 1% of our annual turnover to environmental associations.
How does working at Shine feel?
We want everyone working at Shine to be as happy and fulfilled as the entrepreneurs we support. Our career page will tell you how!

Expect more than banking. Our values:
Teamwork thrives on solidarity: we never hesitate to help a team member or client.


There can be no trust without honesty! By being transparent with our users, we ensure that our feedback is thorough and constructive.

Anything is possible if we work together, but we understand that there is still a long way to go. "It's always day one!"

Detail is extremely meaningful to us. As craftsmen, we put our passion and expertise to work for our clients.
Perks & Benefits
💻 Freelancing day

1 day per month to be a freelancer yourself! Here's your chance to get under our clients' skin (with a free premium account!)

👨‍👧 Paid parental leave

8 weeks of paid parental leave for the second parent + 3 days of sick child leave

💚 Health insurance

100 % health insurance covered by Shine for you and your family

🌍 Remote

Whether you choose to work from home or from our Parisian offices, Shine covers the furniture lease so you can work comfortably at home or in a coworking space near you


🍱 Lunch vouchers

9,05 € per day for your lunches


🎶 Culture budget

275 € per year to be spent on books and music

🤸 Sport package

300 € per year to take care of yourself

🚴 Bike or public transportation

Shine is taking part in the cost of transportation. And bike kilometers are refunded!

🏖 Additional days off

8 to 10 days of RTT (working time reduction) per year for everyone
Already working at Shine?
Let's recruit together and find your next colleague.