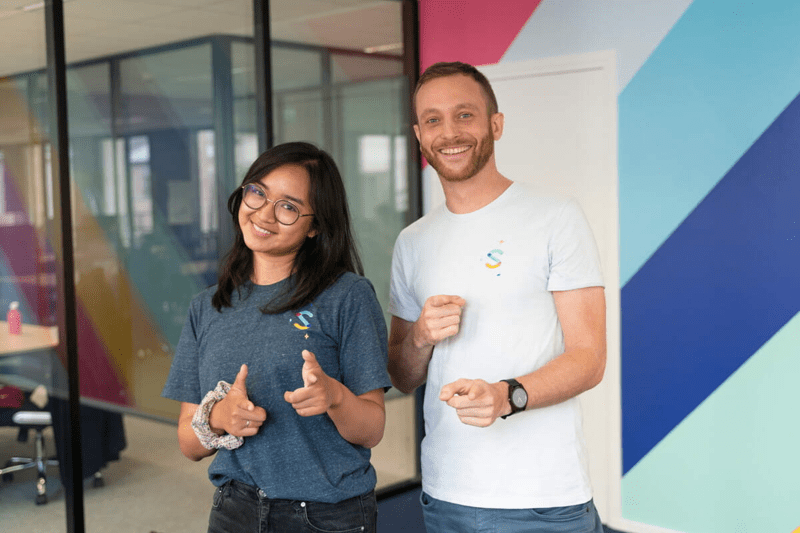 Our tech team
In our Tech & Product team, we have five autonomous teams where product managers, designers, developers and product marketing managers work together.
Our goal is to maximize the impact of each team member and optimize collaboration between our different businesses.👩🎨
So, who's doing what?
● It is the User Success team's responsibility to make sure our users have the most pleasant experience possible and have the right tools at their disposal. It is also responsible for the internal tools used by the Operations team. We want to ensure that all of our colleagues have access to information so we can respond effectively to our customers.
● The Leads team is focused on the discovery and enrollment experience of (future) users. On a daily basis, this squad works hand in hand with the Sales and Marketing teams on optimizing our website and launching new offers.
● The Banking team develops the banking features of our applications, with the objective of providing the most optimal experience to Shine users. This includes optimizing payment solutions, launching customized banking products for our different targets, or innovative features (virtual cards, Apple Pay, sub accounts...)
● The Copilot team focuses on features that simplify the administrative experience for our users. From the invoicing tool to the calculation of expenses to the simplification of accounting, this team's goal is to make the day-to-day management of our users more fluid.
● The Platform team is dedicated to the foundations and architecture of our applications. It seeks to optimize the experience of all Shine developers, to spread best practices and to give maximum autonomy to everyone. It is also responsible for the security of our internal data and those of our users.